Wilmslow Locksmith Services
Cusworth Master Locksmiths: Your first choice.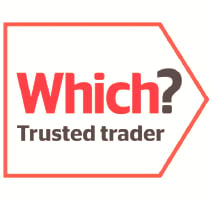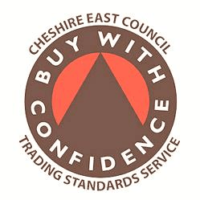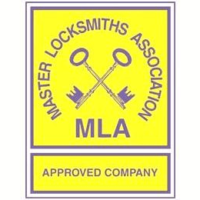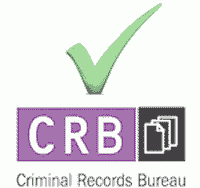 ''Mr Cusworth came at short notice on a Saturday morning in the pouring rain to look at our garden door, which would not lock, and in which the key was stuck. He had no replacement part on his van when he had identified what was needed, found a supplier who had one, and travelled straight away to Denton to collect it before the store closed at midday. He then fitted the replacement, and spent a lot of time trying to adjust it to his satisfaction. I would have no hesitation in recommending him to any potential customer and was completely satisfied with his work and his pleasantness.''
Wilmslow
''The job was done effectively with expertise and skill and with no fuss at a very reasonable price. We had a number of locks replaced and repaired and we are really pleased with all of them. Where cheaper solutions could be found these were offered to us - unlike other local companies we had quotes from. I would highly recommend Cusworths to anyone.''
Wilmslow
''Danny provided us with professional advice on the types of locks suitable to the property, fitted the locks and provided spare keys all on site. He is a master locksmith who is knowledgeable about the products available as well as being professional. Thoroughly recommend using his services.''
Wilmslow
''My front door lock broke and Danny Cusworth sorted out the problem efficiently and promptly. His service was friendly and his advice was honest and saved me money. He proved to be a truly professional locksmith and his card is filed away for future reference.''
Wilmslow
''Danny is an excellent locksmith. He is knowledgeable, quick and efficient. His bill was the same as his estimate and he even cleaned up after himself. An excellent experience.''
Wilmslow
Locksmith Services in Wilmslow
Based in Wilmslow, we provide a range of mobile locksmith services to the Wilmslow area. Our van is always fully equipped, and because of our location we can be with you in a matter of minutes.
Cusworth Master Locksmiths Ltd
Address: Meriton Rd, Handforth SK9 3HD
Phone: 01625 250275
Email: service@cusworth.net
Discuss your security needs and get a free quote today.
Latest blog posts
Stay up to date with the latest locksmith news for the Wilmslow area.
Many new-build homes and modern doors in Stockport are being supplied with higher security locks to defend against the increasing […]
We can supply Thule keys commonly used on Thule roof bars, roof boxes and cycle carriers. The refrence number is […]
Abus X60 Key Cutting Service We can cut AbusX60 Security cylinder keys from code or from an original key. Your […]
This is a common request from clients, who need a security solution, be it for elderley relatives requiring home support, or for busy families. We only use key safes that are approved by the Loss Prevention Certification Board (LPCB) and Secured by Design (Official Police Security Initiative). The keys within your key safe should be as secure as your home.
We have all had that awful feeling of being locked out usually because we have forgotten our keys. For this Wilmslow customer it was due a dropped snib on the inside of the door. We were able to attend quickly and gain entry without damaging the lock. One happy and relieved customer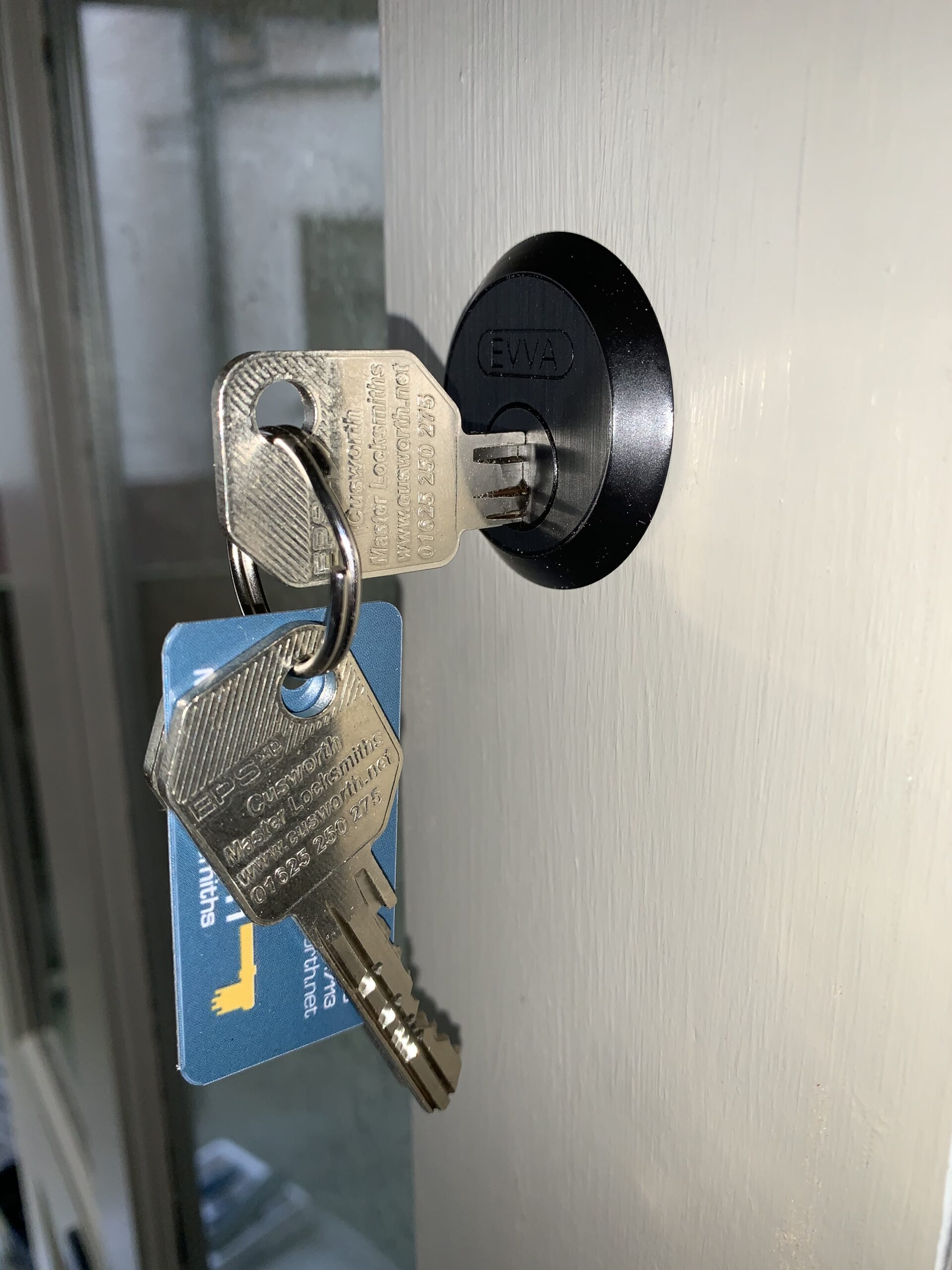 A Wilmslow customer contacted us to have a security night latch fitted to their front door. The door was already fitted with a British Standard BS3621 deadlock but they wanted the flexibility to be able to open the door during the day without keys for deliveries and visitors. The door was fitted with contemporary satin black furniture to the outside and polished chrome fittings to the inside. The customer was pleased to learn that we could supply a chrome ERA nightlatch to the inside and specially order a matching satin black EVVA EPS security cylinder to the outside. This had the added benefit of being high security with recorded key control as standard and being aesthetically pleasing.