Ultion WXM Key Cutting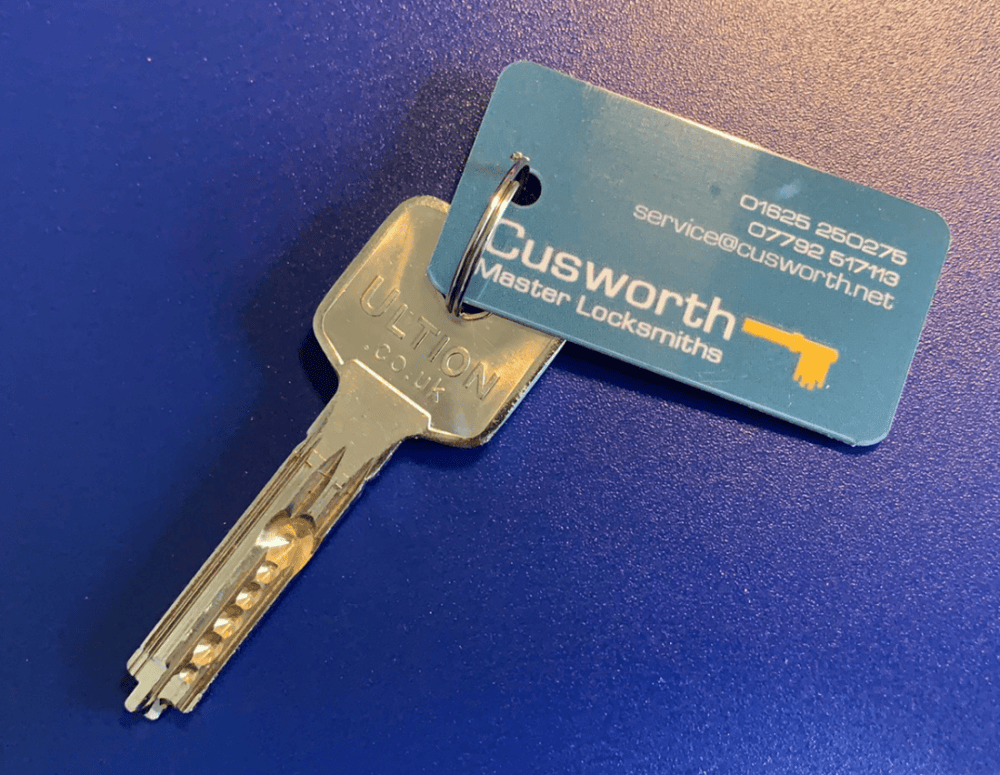 What's different about Ultion WXM keys?
The Ultion WXM is the same insurance standard as the original Ultion, but has some advanced security features which make it even more secure than the original Ultion key:
the internal brass has been replaced with Molybdenum, which makes it harder to attack with a drill.
The key is now 33% thicker, which gives more pin heights making it even harder to pick
Keys are trade marked which makes it harder for counterfeit keys to be produced.
Cusworth Master Locksmiths are a licensed Ultion Key Centre
Ultion have designed their cylinders and keys to maximise your home security. You need to go to a registered Ultion Key Centre. Locksmiths and key cutting shops that are not registered key centres use unofficial key blanks that are not quite the right shape. These keys may fit but inevitably will damage the inner workings of the cylinder. This could force Ultions "Lock Down Mode" to engage, locking you out or even in your home.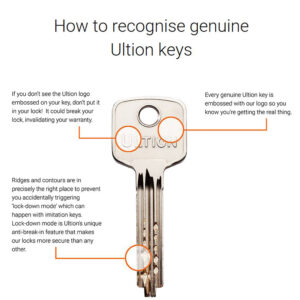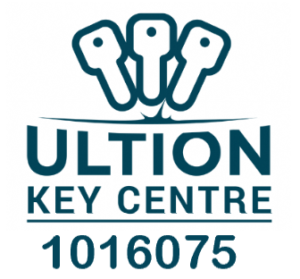 Cusworth Master Locksmiths are proud to be one of the few approved Ultion Key Centres in Cheshire. Ultion high-security products are only available through independent professional locksmiths, not national key-cutting chains.
Ultion WXM Key Cutting Service
If your are looking for replacment Ultion keys on Stockport or Cheshire, we can cut Ultion WXM keys from the code on the key head or from an original key. Your existing Ultion key has a code found on the head of the key beginning with an 'X'. This number is unique to your key and must be provided to enable us to cut further keys. We can cut all Brisant Ultion keys while you wait in our workshop in Handforth using only genuine Ultion key blanks.
We use a calibrated computer controlled key cutting machine that has been tested and approved by the manufacturer.
As an authorised Ultion key cutting centre and we only use genuine Ultion key blanks.
Ultion WXM keys cut in around 5 minutes while you wait at our workshop in Handforth.
Make an enquiry about Ultion WXM key cutting