uPVC Door and Window Maintenance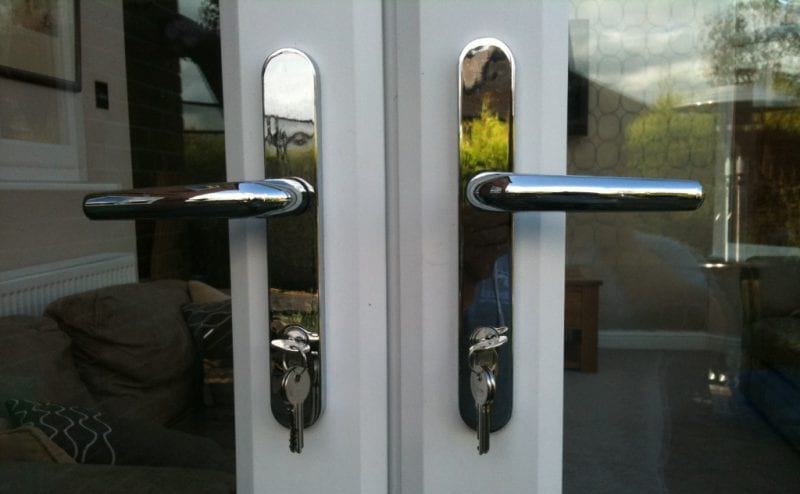 Is your uPVC door not closing properly? Does it have a stiff handle or is becoming difficult to lock?
There is a common misconception that uPVC doors and windows are completely maintenance free. However, locking and hinge mechanisms require attention from time to time to avoid causing damage. By following these simple steps, you can minimise wear and tear and resolve common faults.
1. Oil the locking strip on the edge of the door twice annually.
Pay attention to any bolts, rollers, deadbolts and hooks. With the door open, operate the handle up and down to ensure the oil has worked into the moving parts.
❗TOP TIP: Spray oil works best with an application tube, and WD40 is a no-go! For better results, we recommend using GT85 or 3 in 1.
2. Spray a small amount of light oil into both keyholes of the euro cylinder.
Be aware that your key will be dirty for a few days each time you use it, and that this is nothing to be worried about!
3. Oil the joint between the lever handle and the back plate.
4. Lubricate the pivots on the hinges.
Make sure to wipe away the excess oil with a kitchen towel.
5. Clean the black sealing gasket around the door with a damp cloth.
Debris in the door frame can prevent your door from shutting all the way. Cleaning the door frame regularly can prevent this easily.
By following these steps, the door should now swing smoothly and the cylinder locking mechanism should slide up and down without any stiffness throughout its travel whilst the door is open.
Next, test that the door is correctly aligned with three simple tests:
1. Close the door.
Push the door closed. It should smoothly click shut, with the latch, without slamming.
2. Does it rattle?
The door, whilst on the latch, should not rattle in the frame, and seal. there is normally some adjustment needed on the strike plate to adjust where the door clicks shut.
3. Lift the door handle.
3. Once closed on the latch, lift the handle to throw the rollers and bolts. Is this stiffer in operation than when the door was open? If you need to use excess force to throw the boltwork, this will eventually break the gearbox on the locking strip requiring expensive renewal. This means that one or more of the bolts or rollers is not correctly aligned with the corresponding pocket or plate in the frame.
Still have a problem?
If your door is still not closing properly, the handle is stiff when lifting up or is becoming difficult to lock, your door most likely needs adjusting to alter the hanging/closing of the door. This is usually caused by swelling and contracting of the uPVC doors at different temperatures and/or from wear and tear due to repeated slamming. We can easily remedy this by adjusting the hinges of the door.
Get in touch